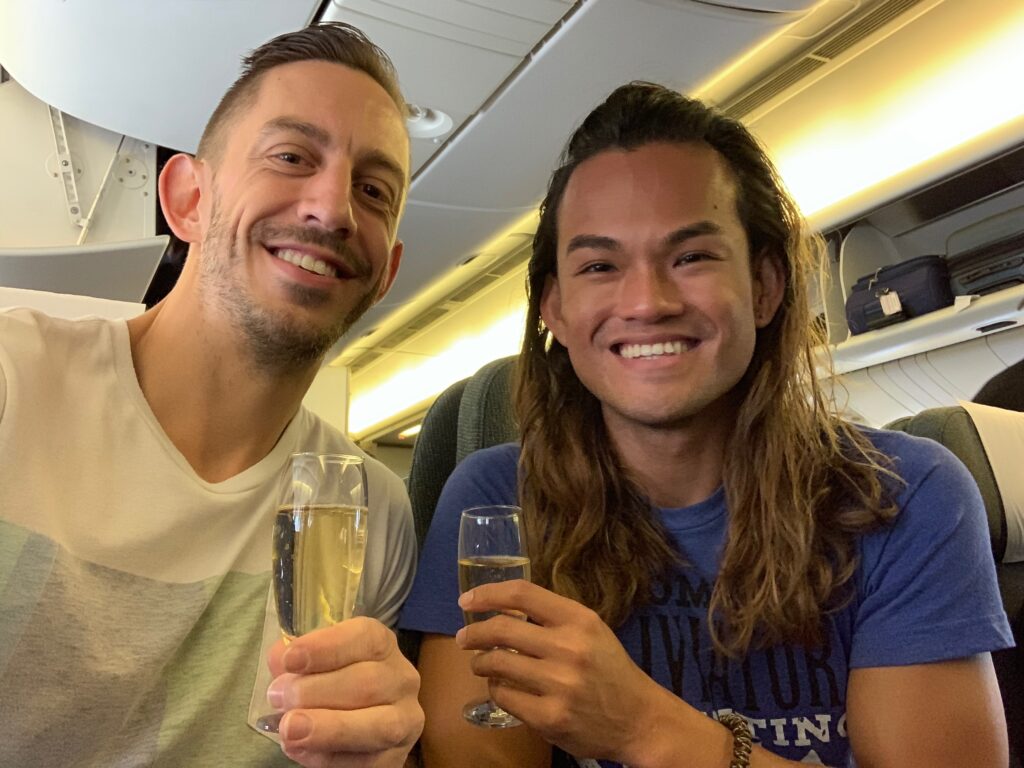 We began our 2019 excursion across Southeast Asia by first traveling to Bangkok from Houston. I've never been an avid traveler, so my partner is usually the one to choose the destination and plan our flight and housing arrangements. It's thanks to him that we can not only visit amazing cities and countries around the world but do so in comfort and style!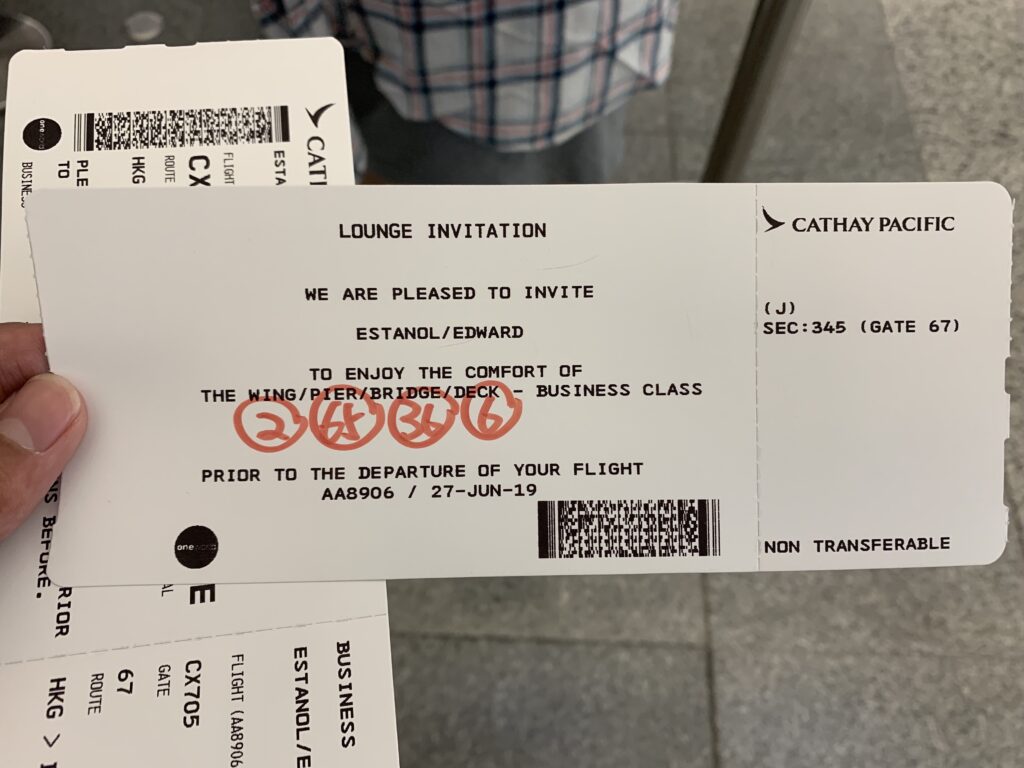 I'm the type of person who books the cheapest flight, so you'll find me sitting in economy class anxiously waiting to order my overpriced cocktail to drown my motion sickness pills. My partner, however, is very travel-savvy so we are fortunate to have access to a variety of lounges and amenities. The transition from economy to business class alone makes me feel like I've finally discovered the magical portal to the Hogwarts Express from Platform 9 ¾!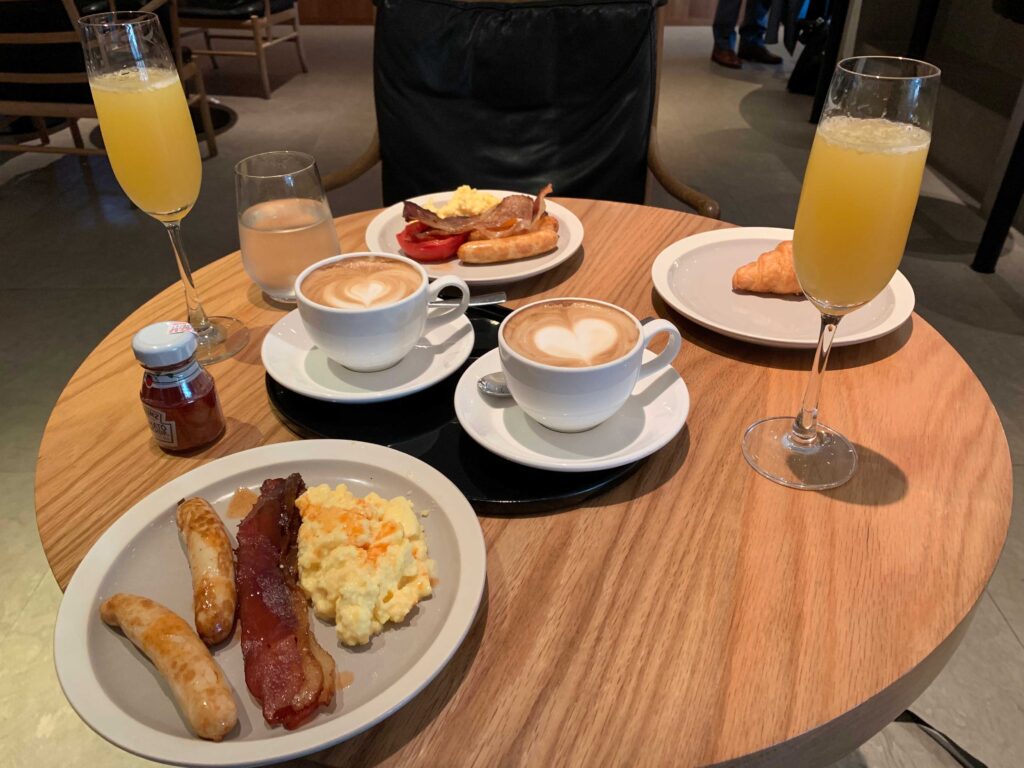 Each lounge has its own unique aesthetic and, while beautiful, my eyes immediately go to the buffet. Like a kid in a candy store, I tend to stuff my face full of everything I can find and take full advantage of the open bar. Did I mention I don't like planes? Motion sickness and I go hand in hand but, after a few champagne flutes, I don't mind.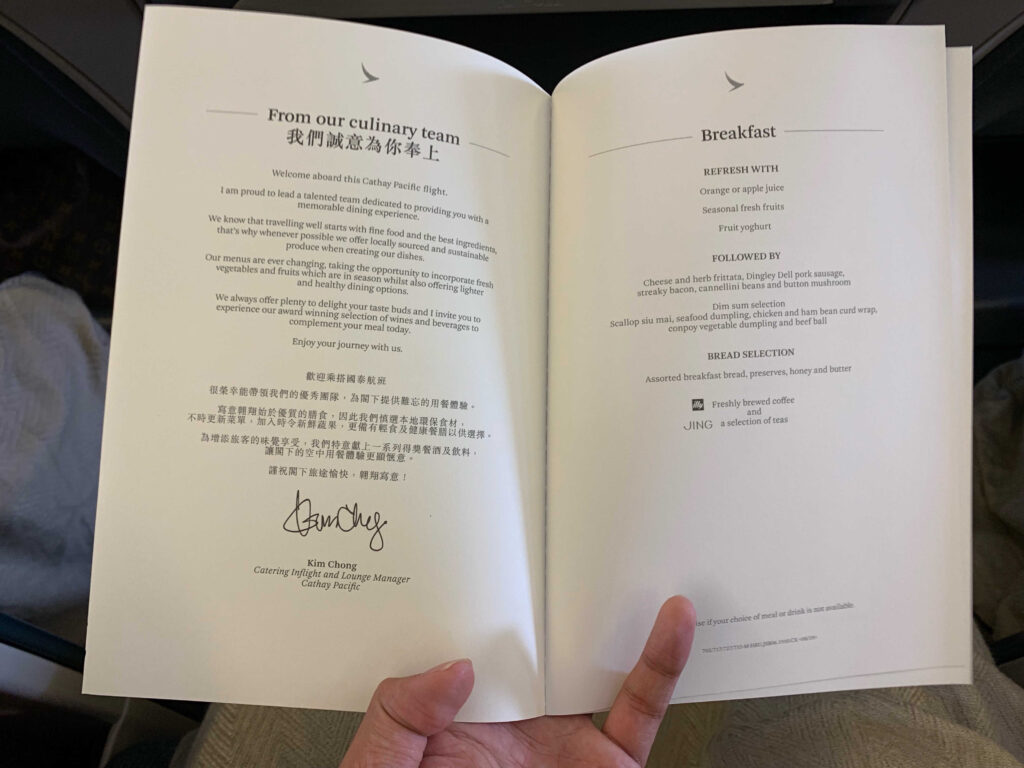 One of my dreams is to be able to travel the world and taste everything it has to offer. While the lounge and flight aren't exactly exotic cuisine, they're still delicious. The menu on the flight changes seasonally, and you have several options between breakfast, lunch, and dinner. Dinner is my favorite because the selection is based on your destination, so it's a nice preview of what's to come.