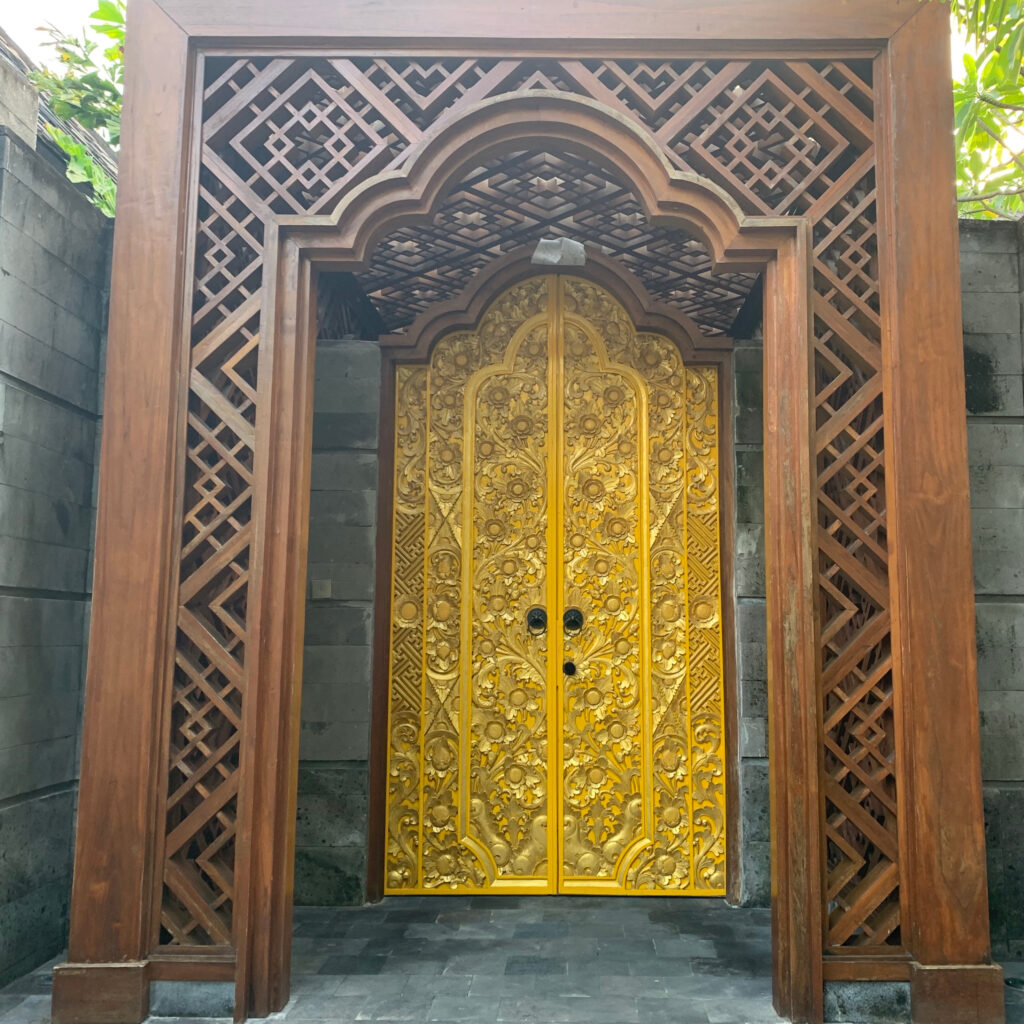 Our home away from home for the week was Hotel Indigo at Seminyak Beach in Bali, Indonesia. Jared had the entire week planned out, starting with the royal treatment upon landing. A chauffeur picked us up from the airport to drive us to the resort where we were greeted with a warm towel and refreshing cocktail. I didn't know what to expect from this trip, but we were already off to an amazing start!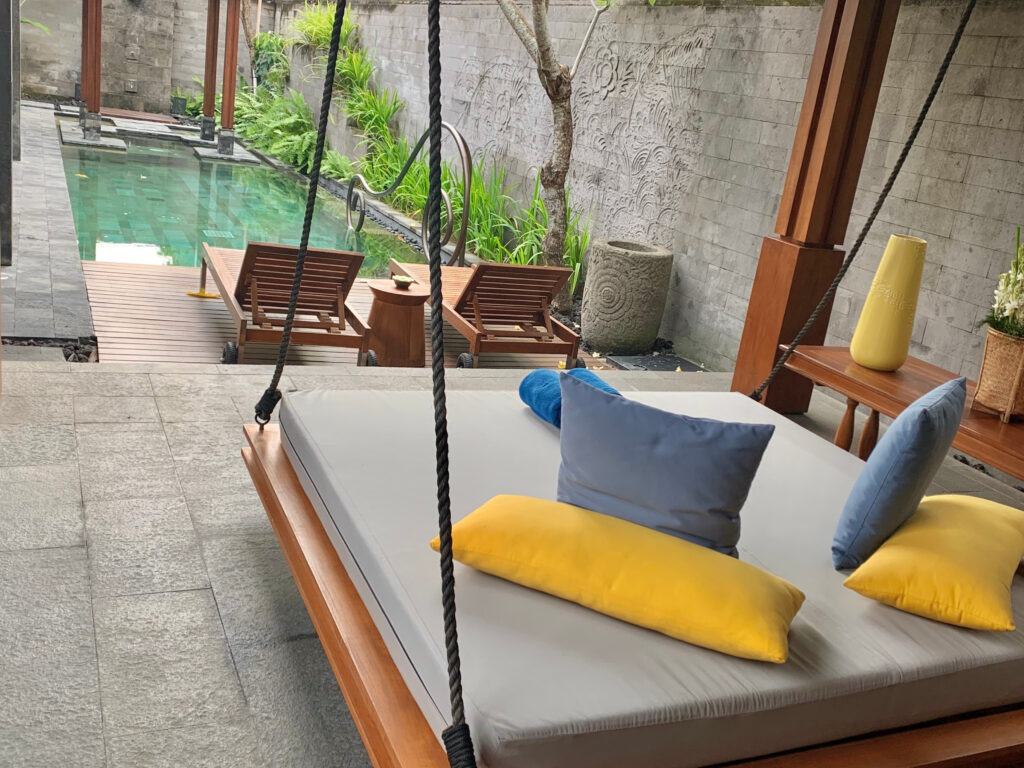 The hotel rooms spread throughout the resort looked beautiful, so when we were being driven passed them toward the private villas I grew even more excited. When we arrived at our villa, my eyes were immediately drawn to the cabana and pool. We would start our mornings with a quick dip in those warm waters before venturing off to explore the resort and beaches.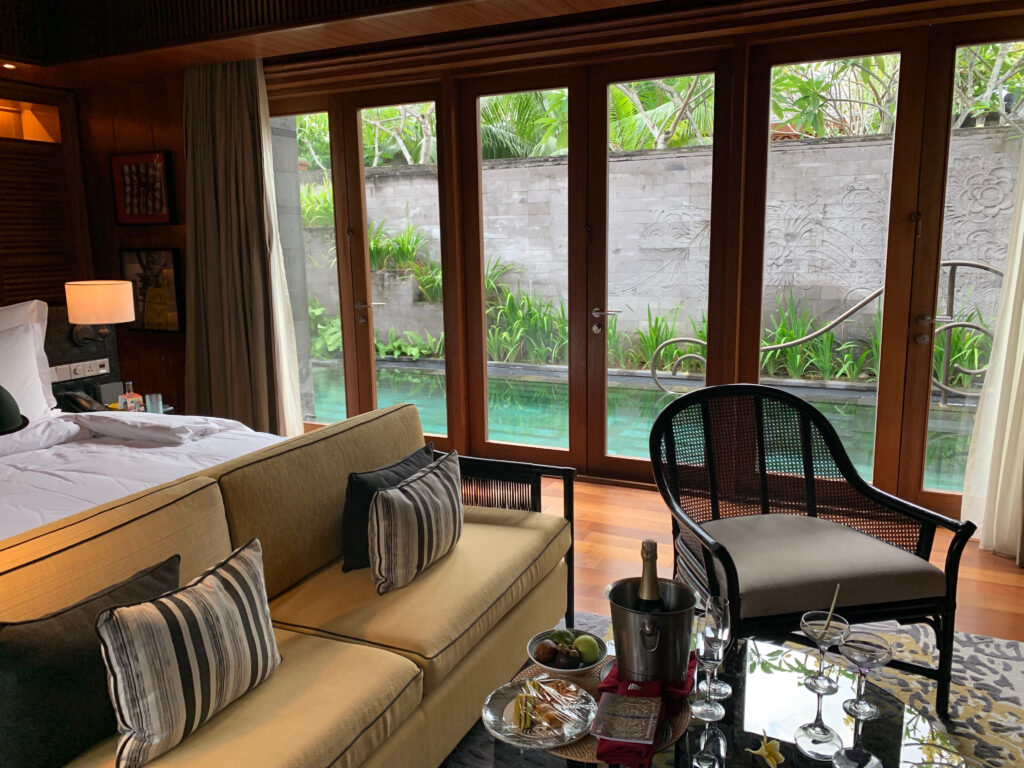 If you could only hear me alternate between gasps of awe and squeals of excitement as I discovered more of the amenities! Inside our room were floor to ceiling glass doors that could be fully opened to let in the fresh air, allowing us to walk directly from the bedroom to the pool. Beautiful black granite decorated the walk-in shower and bathtub in the back of the villa. I was left speechless by it all, so we popped open the bottle of champagne waiting for us and kicked off our week in Bali with a toast to an amazing experience!