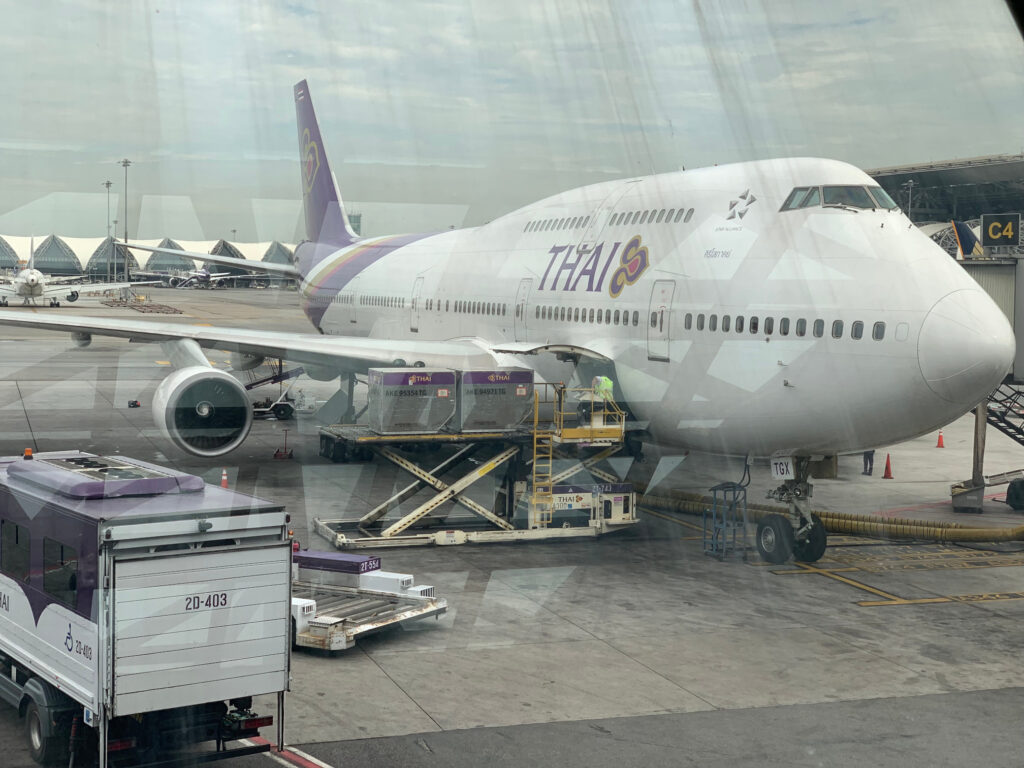 The next leg of our trip across Southeast Asia took us from Bangkok, Thailand to Bali, Indonesia. My partner, Jared, really knows how to travel in style and comfort, so we had the opportunity to fly business class on Thai Airways' Boeing 747.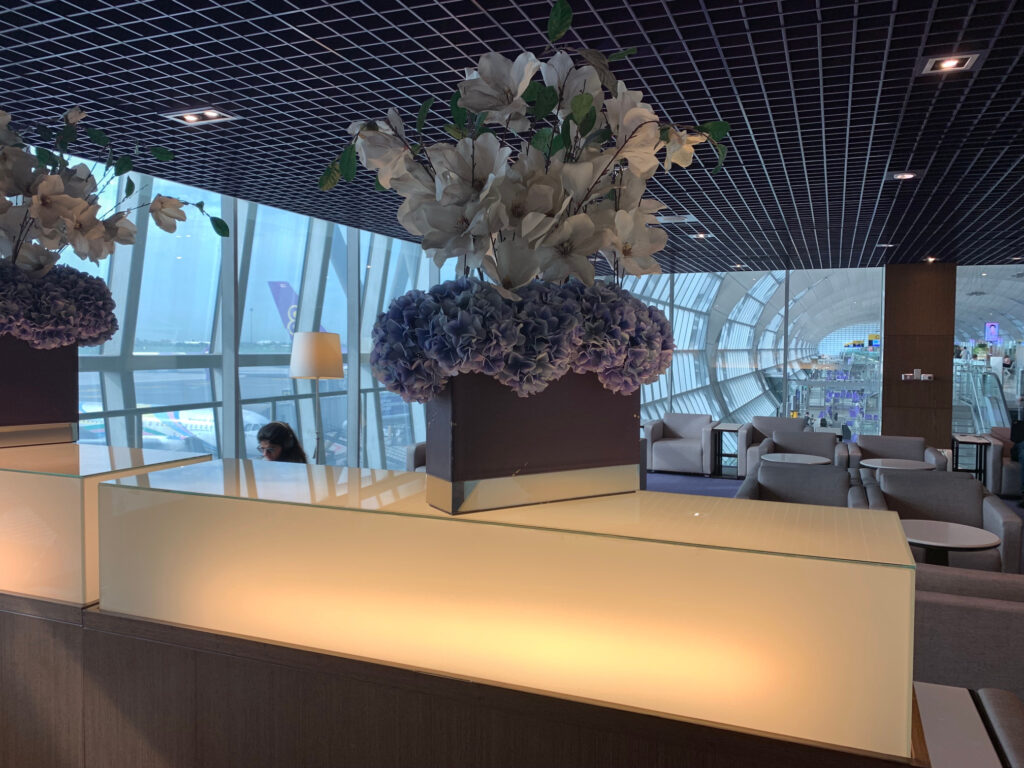 Prior to boarding, we visited the Thai Airways lounge to load up on snacks. Thai Airways certainly doesn't disappoint, with a beautifully-decorated lounge that highlighted their colors: deep violet, golden poppy, and a magenta "flirt".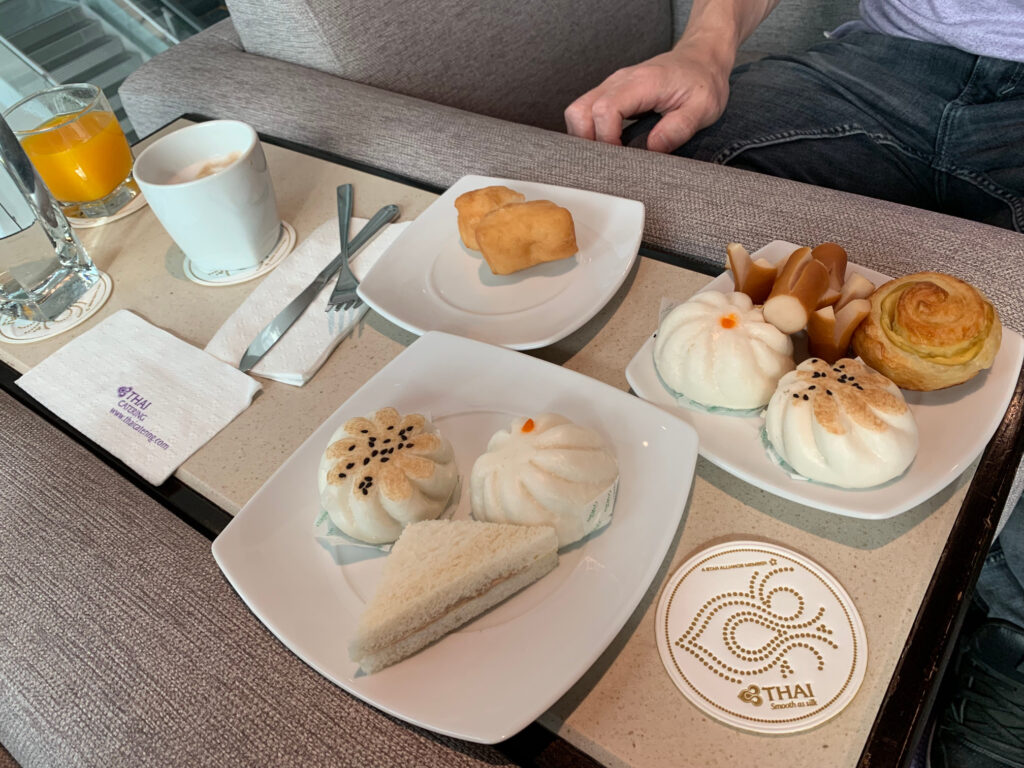 Every time I've been fortunate to visit an airport lounge, I make a point to grab a champagne flute and caffè mocha before raiding their buffet section. We were at the airport fairly early in the morning, so breakfast was being served. Our flight would also provide food, so I didn't want to completely ruin my appetite by overindulging, so I helped myself to their variety of steamed buns as an appetizer course.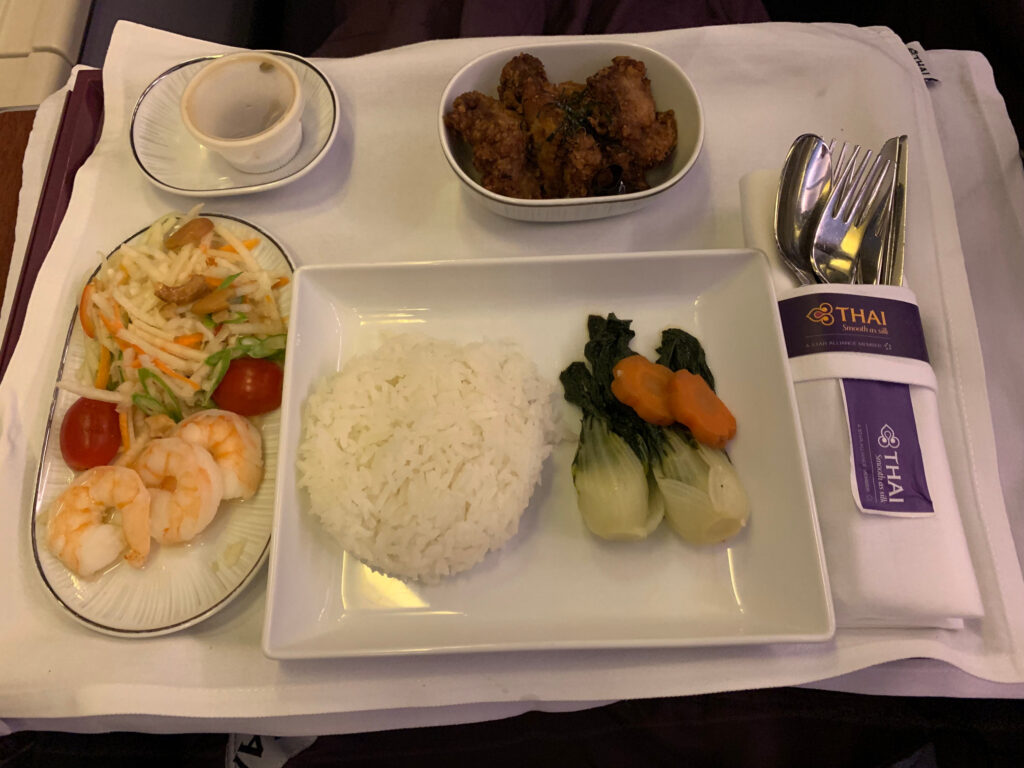 Once we were onboard the Boeing 747 to Bali, we were given warm nuts and red wine to start our journey before being served a light lunch. We had a wonderful experience in Bangkok, so I was quite excited to land in Bali where we would be spending the next five days of our trip!