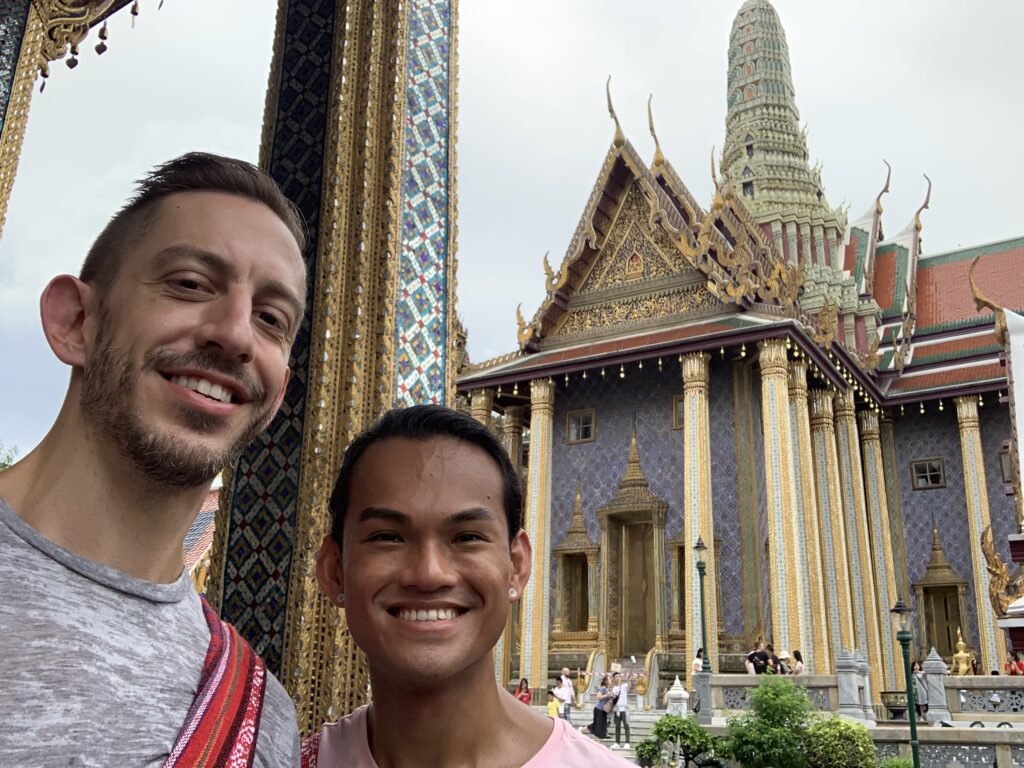 We stayed in the Sathorn District in Bangkok, Thailand which enabled us to visit a lot of sites. Our previous day trip to the nearby Wat Pho and Wat Phra Kaew was a wonderful precursor to visiting the Grand Palace. The Temple of the Emerald Buddha is located in the Outer Palace, where the mystical figurine is housed close to the royal halls. We wanted to devote an entire day to exploring the entirety of the 2,351,000 sq. ft. complex surrounded by 4 defensive walls at the heart of Bangkok.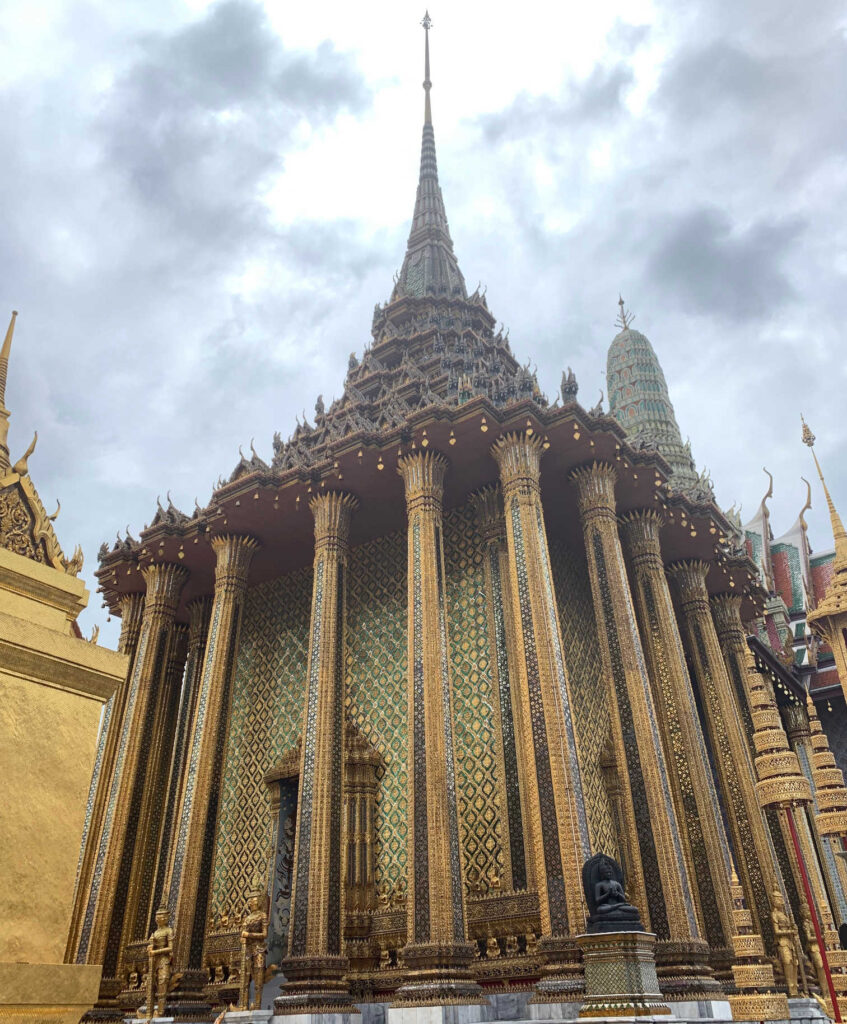 The Grand Palace was built in 1782 by order of King Rama I, founder of the Chakri Dynasty, upon moving the capital city to Bangkok from Thonburi. It remained the official residence of the king, his court, and royal government until 1925. Remaining government agencies moved out of the palace grounds after the abolition of absolute monarchy in 1932 following the Siamese Revolution. Today is remains a tourist destination, with pilgrims traveling from across Southeast Asia and the rest of the world to marvel at its grandeur.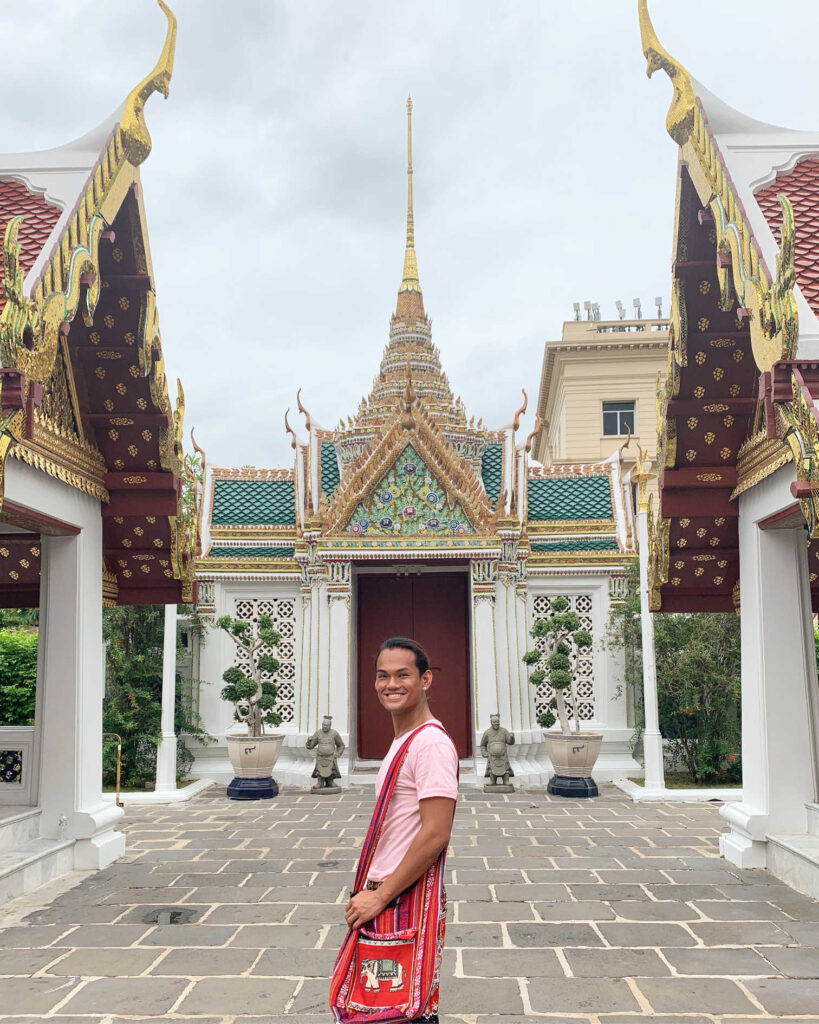 The history and architecture are most impressive. The Grand Palace is comprised of several buildings, gardens, and courtyards, including the Temple of the Emerald Buddha, defensive gates and pavilions, as well as museums. We took our time exploring the gardens, before taking refuge in the museums when it started to rain. My favorite was a newer addition, the Queen Sirikit Museum of Textiles, repurposed in 2003 from the previous Ministry of Finance and Office of Royal Ceremony. Her Majesty established the museum in an effort to preserve Thailand's textile arts and handicrafts for future generations. It showcases a beautiful collection of historic pieces blended with the evolution of the craft over the centuries.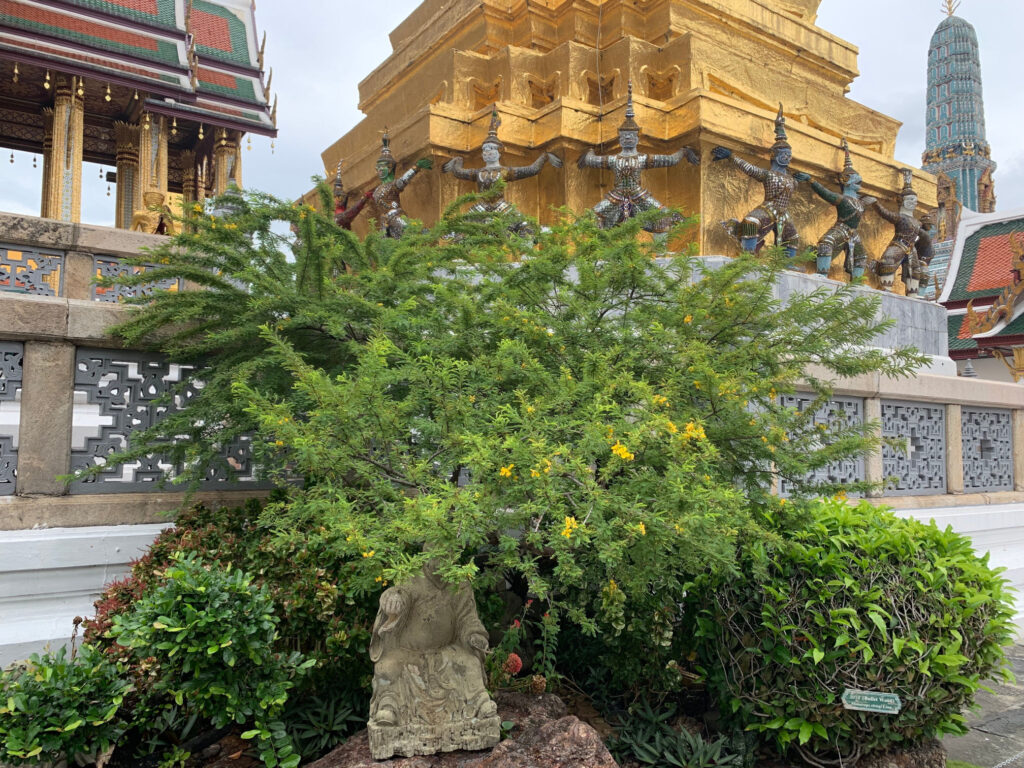 Having walked around most of the day, we ended our excursion at a small ice cream shop to plan the remainder of our trip. Bangkok was only the first leg of our three-city adventure through Southeast Asia. Using the first two days to visit the temples and Grand Palace, we wanted to take some time to explore the urban city area for its food and nightlife. What's a trip to Bangkok without eating authentic Thai cuisine and experiencing city come alive after sunset?