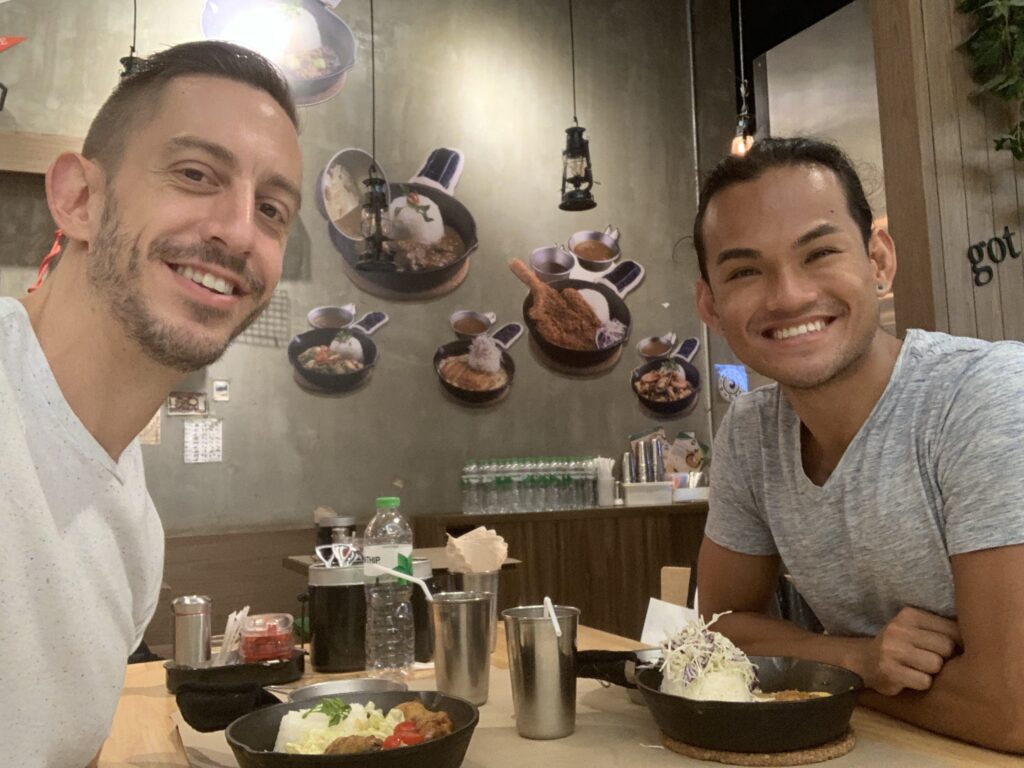 If you enjoy the Americanized version of Thai food, you will absolutely love the original dishes! Among the top three reasons I love traveling include sampling the local cuisine, and Bangkok does not disappoint. While tourist-friendly, much of the cuisine at local restaurants is still in Thai and doesn't provide much of a translation to what one could expect. We chose food based on the carbs and protein that were shown in pictures or provided in the description, and were very impressed by our selections.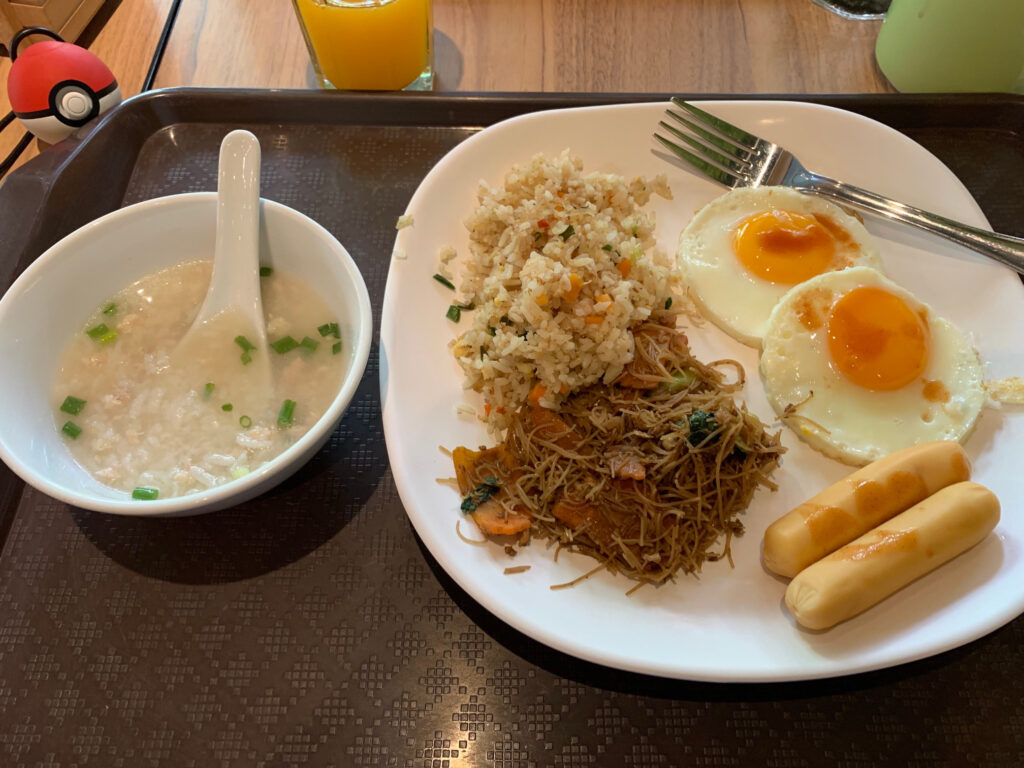 Breakfast was fairly standard, with egg and rice included among the typical options. Our hotel provided an easy and delicious selection of dishes, though we occasionally ventured to nearby local spots with a similar selection. My favorite breakfast meal included eggs, pork sausages, rice porridge, with a side of fried noodles. Serving sizes were appropriate, but the American in me sometimes yearned for more so I would load my plate with seconds and thirds.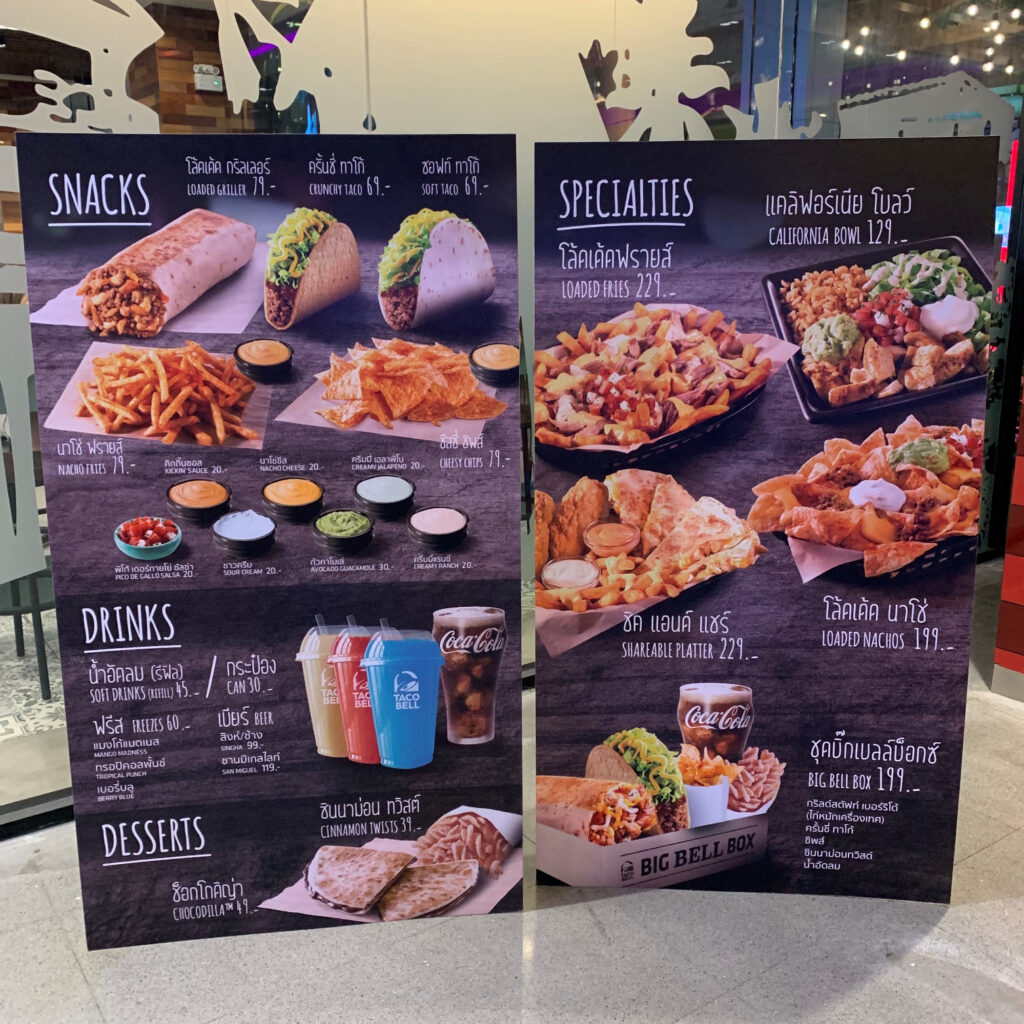 American chains, like Starbucks and McDonald's, were located in the shopping districts. International offerings of American fast food restaurants usually include local adaptations and flavors, the most interesting of which we found at a Taco Bell. An American parody of Mexican food, Taco Bell in Thailand blended your favorite flavors with a Thai spice and kick. It always surprises me to discover that other countries make American fast food with actual fresh ingredients, compared to the usual freeze and fry found in the States.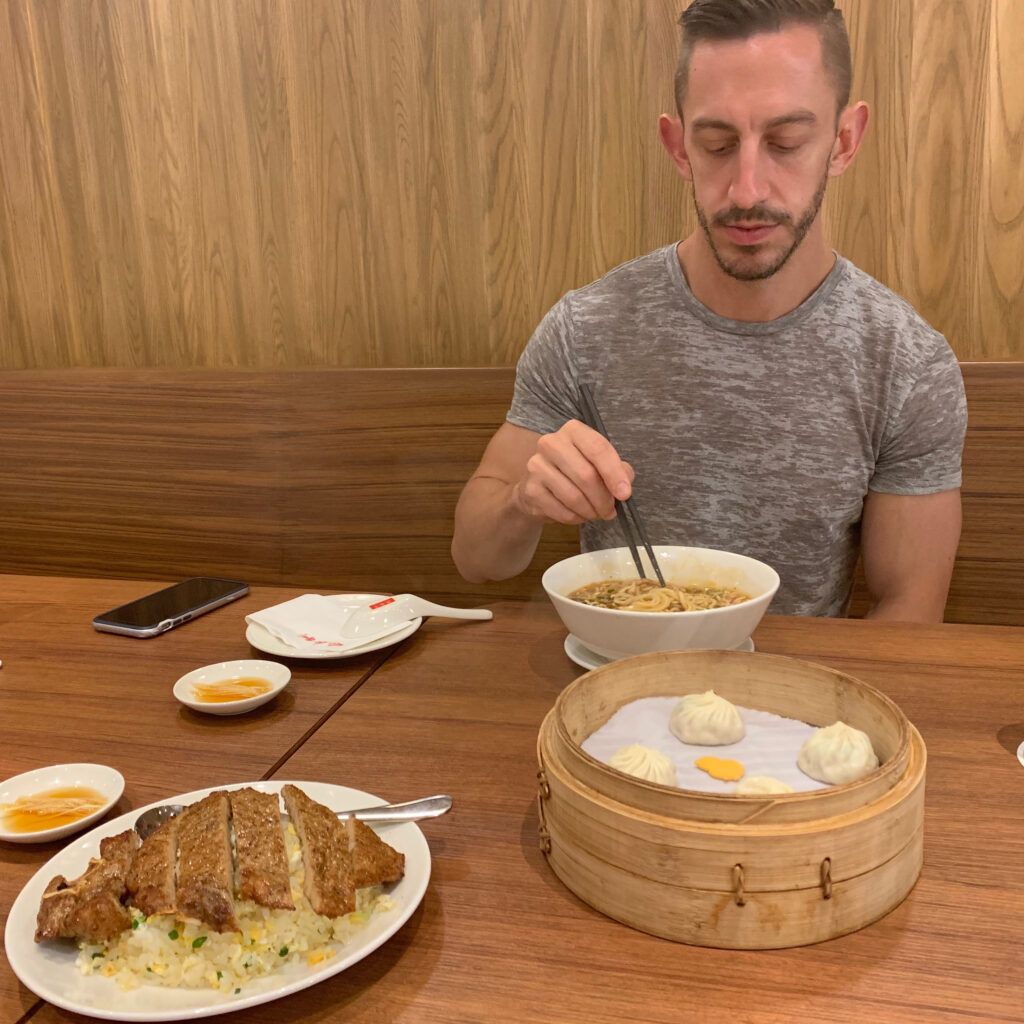 Our parents would say that Thai cuisine is spicy. I would argue that it's more mild, with options to increase the spice level. The flavor profile utilizes onions, garlic, and red or green chilies to create a sweet and sour effect. While I didn't fully know what I was ordering most of the time, selecting a meat and pairing it with rice or noodles was enough to keep me and my stomach happy. I also enjoy trying to figure out the ingredients used to try to recreate it at home later.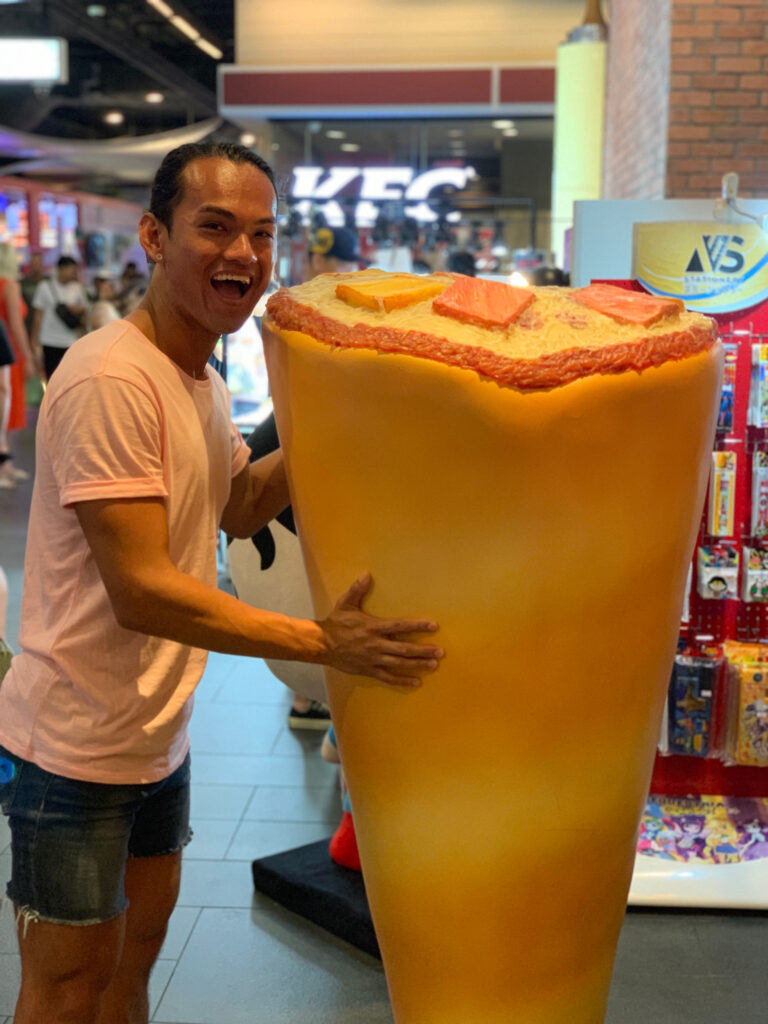 Our first trip to Thailand was an absolute joy. We planned out our day trips and stayed centrally located to make the commute easier, enabling us to visit and see everything we wanted. While we only visited Bangkok on this trip, we are making plans to return and see more of Thailand soon! Which cities would you recommend we visit?